Reviews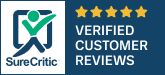 August 27, 2020
Ryan Sweat
"Saw me quick, really fair price, tire patch is holding strong"
August 14, 2020
James Reily
"Excellent job from these guys. We had car trouble on the Bay Bridge and limped into their shop. They were able to fix our car in a day for a fair price. Would definitely go back."
July 31, 2020
Kreeya Khanna
"We were just leave for Tahoe and got a tire pressure warning so stopped at the gas station nearby. We we're feeling fine about it cause visibly the tires looked fine but we thought we should at least add more air to the tire or talk to the auto body shop that was across the street. We went over, told them the situation and they helped us right away by filling up air in the tires and letting us know it looks good to go. Even though this was such a small task it gave us some peace of mind that we got it checked by a professional and we could get back to our road trip fast. And once we got back in the car on our way, the warning light shut off!!! Anyway thank you Soo much for the quick and fast help, felt like we were getting helped by neighbors we have known for years!"
June 16, 2020
Nicholson 2
"I have been going to Pacific Auto Works for several years. They are a top notch service shop. Very professional and knowledge. Customer service is excellent. I highly recommend the shop. Superb place for your auto mechanical.needs."
November 22, 2019
Shawna Henderson