Reviews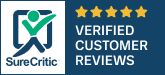 June 16, 2020
Nicholson 2
"I have been going to Pacific Auto Works for several years. They are a top notch service shop. Very professional and knowledge. Customer service is excellent. I highly recommend the shop. Superb place for your auto mechanical.needs."
November 22, 2019
Shawna Henderson
"Kevin said the staff are professional, courteous and he had a good time because his vehicle is now running good."
"Erin said the business' service was really good, fast and at a good price. They had her in and out."
Customer
"The staff did a great job and has good customer service!"