Reviews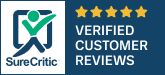 Very Helpful
"Very Helpful"
Great work!
"Great service, did just what they said they would do, and at the exact price they said they would do it!"
Excellent Service
"It's best to call ahead & schedule for service, this crew can be really busy; these guys are great, excellent service. Loyal customer, since Pacific Avenue days, how long will this shop stay in business??? Thumbs up folks!"
March 25, 2016
Phillip R.
Quick and professional
"Everything was finished quickly and professionally."
Highly recommend!
"We have been loyal customer for Paul & his crew for many years. Brought in our car for routine oil maintenance & tires checks. Familiar with the routines of periodic maintenance, like keeping our bodies with check-ups; all good for now. I would recommend PAW for anybody who needs this work."