Reviews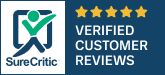 December 21, 2015
Anonymous
Honest and trustworthy
"Very honest and fair service at Pacific Auto Works. Would recommend Paul and his team without hesitation."
December 18, 2015
Thomas C.
Prompt and honest service
"Made an appointment on-line and took my car in for a smog check & engine oil changed. No problems getting into the shop, but the area's auto traffic on that day was pretty slow (probably due to Christmas shopping and all the street construction from nearby downtown). I got a phone message about 2 hours later that the car was about ready, but they noticed that my car's automatic transmission oil looked a bit dirty and they recommended that it and the filter also should be changed. They quoted a reasonable price for extra service work and that it would take an additional 2 hours. I picked the car in the afternoon luckily before it started raining. So the car pass smog check and was good to go now with both an engine oil change & ATF change."
December 12, 2015
Lisa W.
Another Great Experience
"I know that when I go to Pacific Auto Works I will receive the best advice from Paul about auto repair and maintenance."